Pistol Range: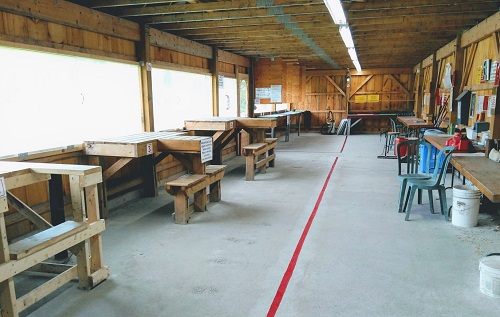 6 lanes (7 thru 12)
20 yards
Rifle Range:
50 yards (lanes 1 & 2)
100 yards (lanes 3, 4, 5 & 6)

Range Safety Officer (RSO) You must be a member who is certified as an RSO to use the range – or be with a club certified RSO. RSO training is included in our Club Level Safety Course – see our Home page.
Range access is by key-fob only. Everyone must sign the log book.

The pistol and rifle ranges are closed whenever the trap range is in use (Sunday afternoons & Tuesday evenings) and during the live fire portion of our Range Safety Officer training – see calendar for schedule.

Cowboy Action Shooting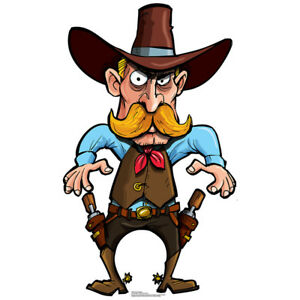 Upcoming Matches
May 21, 2023
June 18, 2023
July 23, 2023
Aug 20, 2023
Sept 17, 2023
All matches follow S.A.S.S. Rules
The "Grand River Regulators".
Rifle
Sundays @ 10 AM is Rimfire Rifle League.* (see below)
Rimfire Rifle League
Costs
* Monthly, 1st & 2nd Sundays (with some exceptions)
10 AM to 1 PM
Any rimfire rifle allowed.
$15 Targets provided.
See Calendar for schedule.
Pistol
Wednesday night @ 7pm is Pistol Night. We offer a number of options for our pistol shooting members.
Print blank Score Sheets
Summer Pistol League – Bullseye (in progress)
Costs
May 3rd to October 25th, 2023
Shoot a minimum of 2 sets of targets per month
Shoot in one or multiple Divisions:
– Rimfire 1, Rimfire 2, Centerfire
One-time entry fee = $20
$5 per set of Bullseye targets (1 slow, 1 timed, 1 rapid)

Trophies & Plaques awarded at year-end.
2023 League Standings
Winter Pistol Shoots (have ended)
Costs
Nov 2, 2022 to April 26, 2023
Rimfire and/or Centerfire – Bullseye and/or Poker
Minimum 2 sets of targets per month
$5 for Bullseye (3 targets – 1 slow, 1 timed, 1 rapid)
$5 for Pistol Poker (3 targets)
Prizes awarded monthly (high average plus handicap)
Final Standings
Probation Shoots
Members are required to complete a number of probation shoots before being issued a key-fob for access to the range.
Probation Shoots
Costs & Contact
Members who need to complete their probation shoots may arrange to join us on Monday evenings (except holidays) at 7pm*.
We may limit the number of shooters on any given Monday night.


*Please Pre-register using our On-Line Registration Portal
There is a $5 charge for each set of 3 probation targets.
– RPAL holders: minimum of 3 sets of targets is required
– PAL holders: minimum of 1 set of targets is required
Firearms (rimfire handguns and rifles) are available to rent if needed.

When Probation is successfully completed, you may acquire a key-fob for access to the Rifle-Pistol Range. A deposit of $25 is required.